Transforming Remediation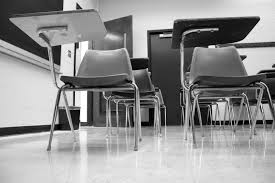 Fundamentals of Corequisite Remediation Document
Nationally, and in Georgia, relatively few students who begin college requiring remediation ever complete their degrees.
As part of Complete College Georgia, Georgia aims to change these statistics so that more students who enter in Learning Support are able to complete degrees. Across the nation and within the state of Georgia, dozens of pilot projects show that by transforming the way that we do remediation, we can dramatically increase success rates in collegiate gateway courses and beyond, without compromising the integrity of the content.
To achieve dramatic increases in success of and completion by students who are placed in Learning Support, the USG adopted corequisite remediation as the default method of remediation. This means that as of fall of 2018 all Learning Support students at USG institutions enroll in corequisite remedial support courses while they are also enrolled in gateway college courses (ENGL 1101 or an Area A mathematics course).
Initial results from across the system indicated substantially improved outcomes for students in corequisite courses.  Across all levels of academic preparation, students in corequisite courses passed the associated collegiate-level course at nearly double the rate compared to students placed in stand-alone (or Foundations) learning support, and compared favorably to students without learning support requirements of any kind.  As a result of these promising results, starting in Fall 2018, all students requiring learning support will be placed in corequisite courses.
Background on Transforming Remediation
Two Task Forces, one in Mathematics and one for English and Reading, began work in January 2013, to construct bold new plans for remediation in Georgia. After the Task Forces issued their reports in summer of 2013, Ad Hoc committees in Mathematics and English/Reading went to work to plan for implementation of the Task Force recommendations. The Ad Hoc committees issued their reports in early 2014. Workshops were conducted around the state in spring of 2014 to solicit feedback and additional ideas about transforming remediation. After gathering input from across the state, a statewide symposium was held to share the plan for the coming year and to hear from institutions that have been conducting pilots using transformed remediation strategies.
A Powerpoint presentation describing changes to remediation can be found here.